Jkcs Homework Answers
Dagis
/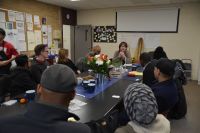 Jessica Wilson, Principal
JKCS Vision
At John Knox Christian School, progressive, caring staff, exceptional programs and facilities, and a vibrant supporting community inspire students to learn, grow and live in the Light of Christ.
A school isn't just a building or a classroom. At John Knox Christian School, we believe that a school should be a community where teachers, parents, staff and students work together to nurture children into whom they are meant to be.
This starts by providing children with a solid foundation from which they can see the world. At John Knox, we help students develop their "roots" in Jesus. We teach children the Bible and solid Christian values, but we also equip them to find God in scientific cycles, math equations, works of art, and literature and to express their faith in everything they do.
The next step involves "cultivation." At John Knox we believe that education starts at home and that parental involvement is an essential component to your child's learning. We strive to communicate clearly and frequently with parents so that we can work together for your child's education. All parents are also encouraged to volunteer either in the classroom, on school trips, or on one of the many committees that help the school function.
This cultivation is continued in the classroom where our team of excellent and committed staff challenge students to learn and grow in the areas of science, math, literature, language, social studies, art, music, physical education, and French. At the same time, children learn life lessons, friendship, relationship skills, and perseverance as they work, play, and grow together.
As with any great crop, as students grow they begin to produce fruit. At John Knox, these gifts are celebrated frequently through musical performances, science fairs, athletic competitions and more. They are also shared with the community through times of service and outreach.
We hope you'll consider John Knox for your family, so together we can inspire your children to learn, grow and live in the Light of Christ.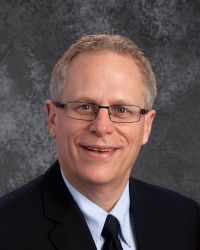 Mr. George Petrusma, Principal
Since 1959, John Knox Christian School in Oakville has ignited wonder for God, neighbour, and creation.
Our school teaches the perspective that the God of the Bible is key to our understanding of creation.
We ensure every student develops Academic Excellence, a Christian Worldview, Christian Character, Christian Leadership, and Learning Skills. Our graduates are valuable contributors to society who perform well in high school.
At JKCS, we believe every child is uniquely and wonderfully made. Our emphasis on a differentiated learning approach reflects this belief.
We emphasize that students and teachers treat each other with respect, ensure a safe learning environment, and maintain a strong work ethic. Our parents are active, engaged participants in our school life.
I encourage you to watch our school video and visit our website at www.jkcs-oakville.ca. If you like what you see, contact us to arrange a visit. Tour our building. Meet our students and teachers. Check out our playground.
There is only one opportunity to raise your child in an educational institution that matches what you believe to be true about life. We look forward to meeting you and sharing with you what we have to offer your child.